Twinkle Tree Gift Box 400 g
The Twinkle Tree Gift Box makes the perfect Christmas gift! Its rounded shape will delight everyone - particularly the young ones. Surprise them by printing their photo on the M&M's. A fun and original gift!
sku: 9121
Our parcels are carefully packed. I supervise the operation for you!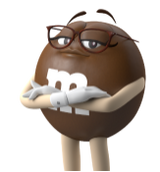 This year, create a holiday season surprise with this unique gift. Thanks to the large, Christmas tree-shaped window, this 400g gift box displays your personalised M&M's. Colour, text, clipart or a photo, you can create a unique gift that is made just for your loved one!
Format & content
Format : 26.2 x 18.5 x 2.3 cm
Content : 400 g, i.e. approx. 400 sweets