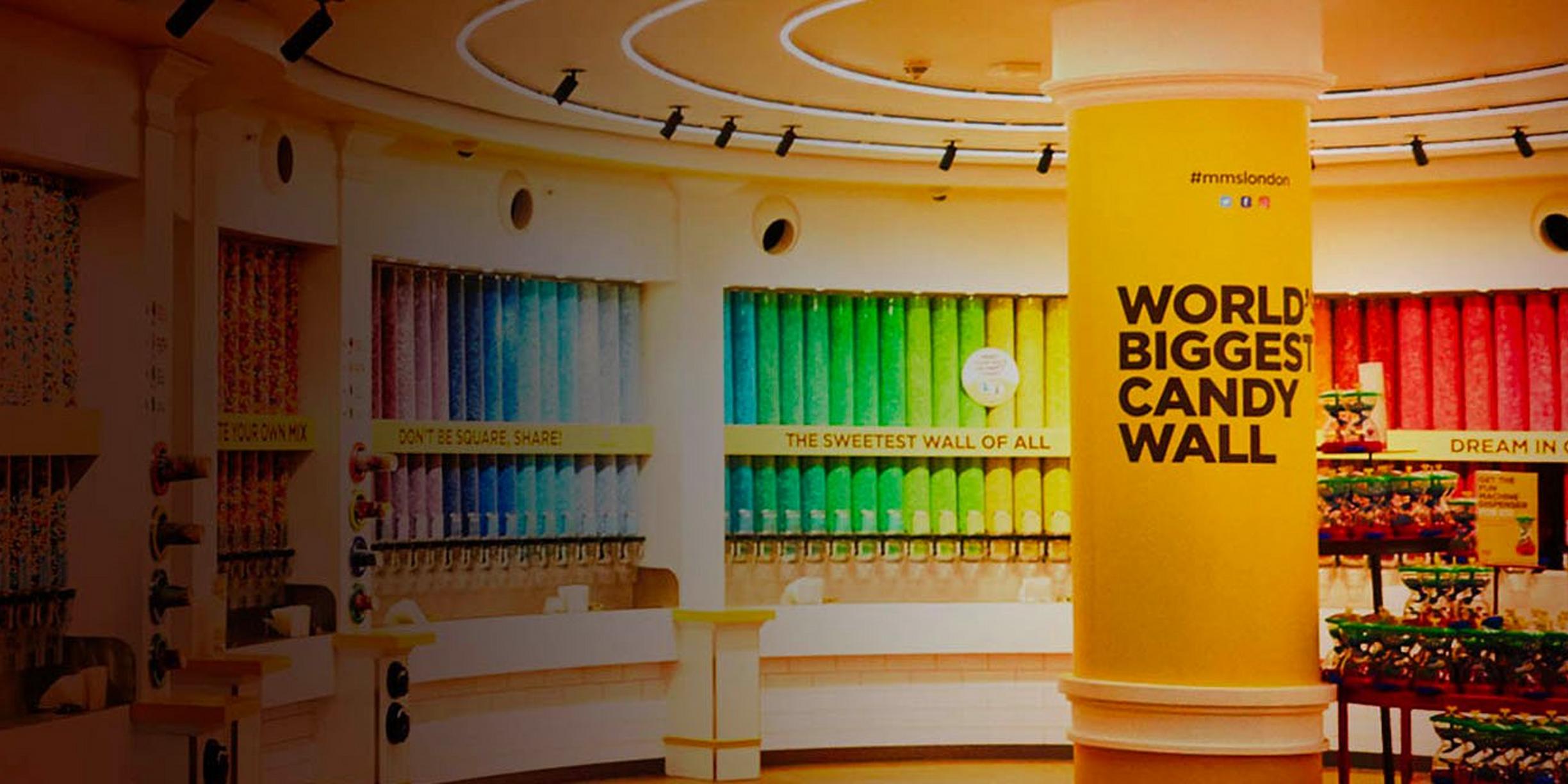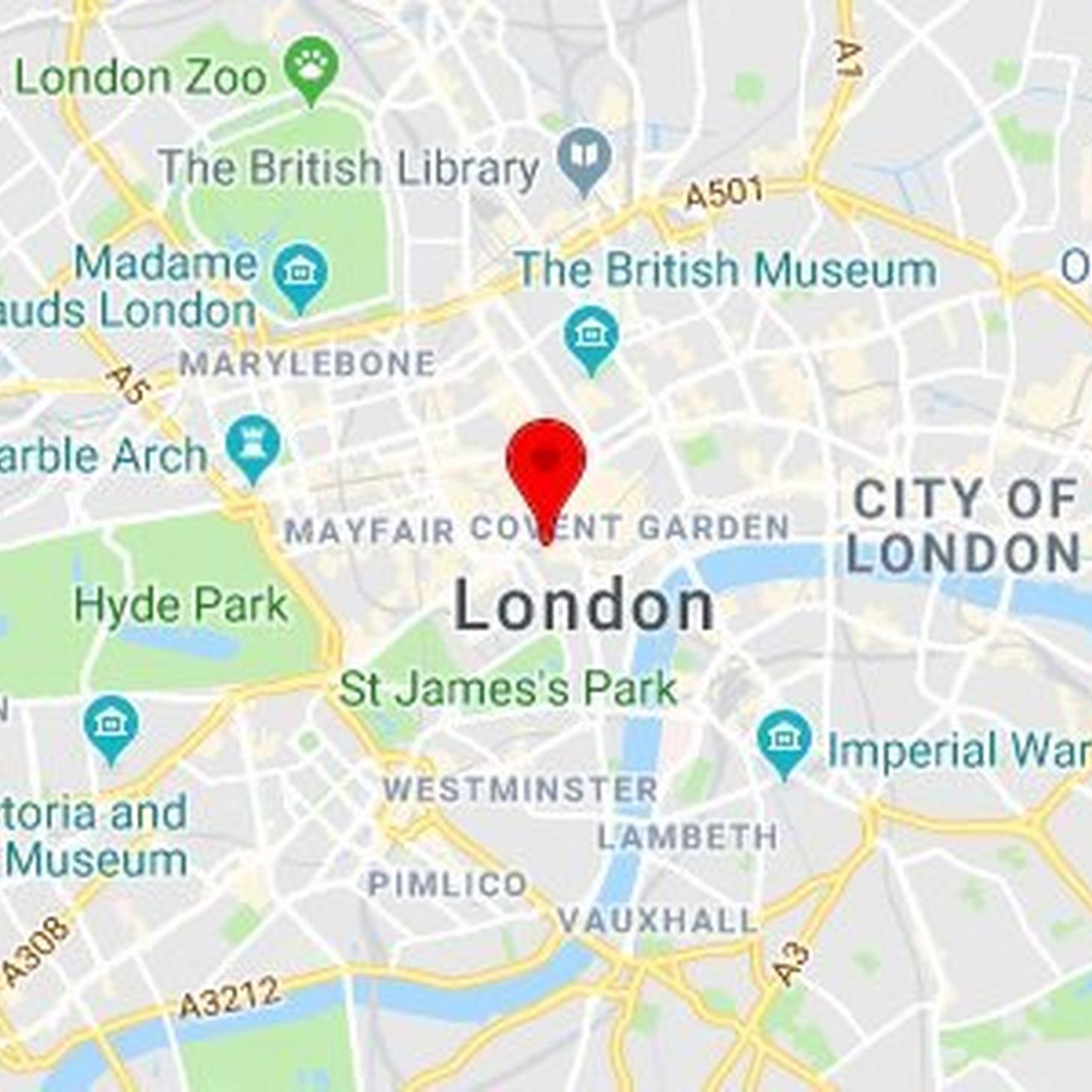 Store Info
Located in Leicester Square
1, Swiss Court
London W1D 6AP
+44 207 025 7171
Hours
Mon-Sat: 10am-11pm
Sun: 12pm-6pm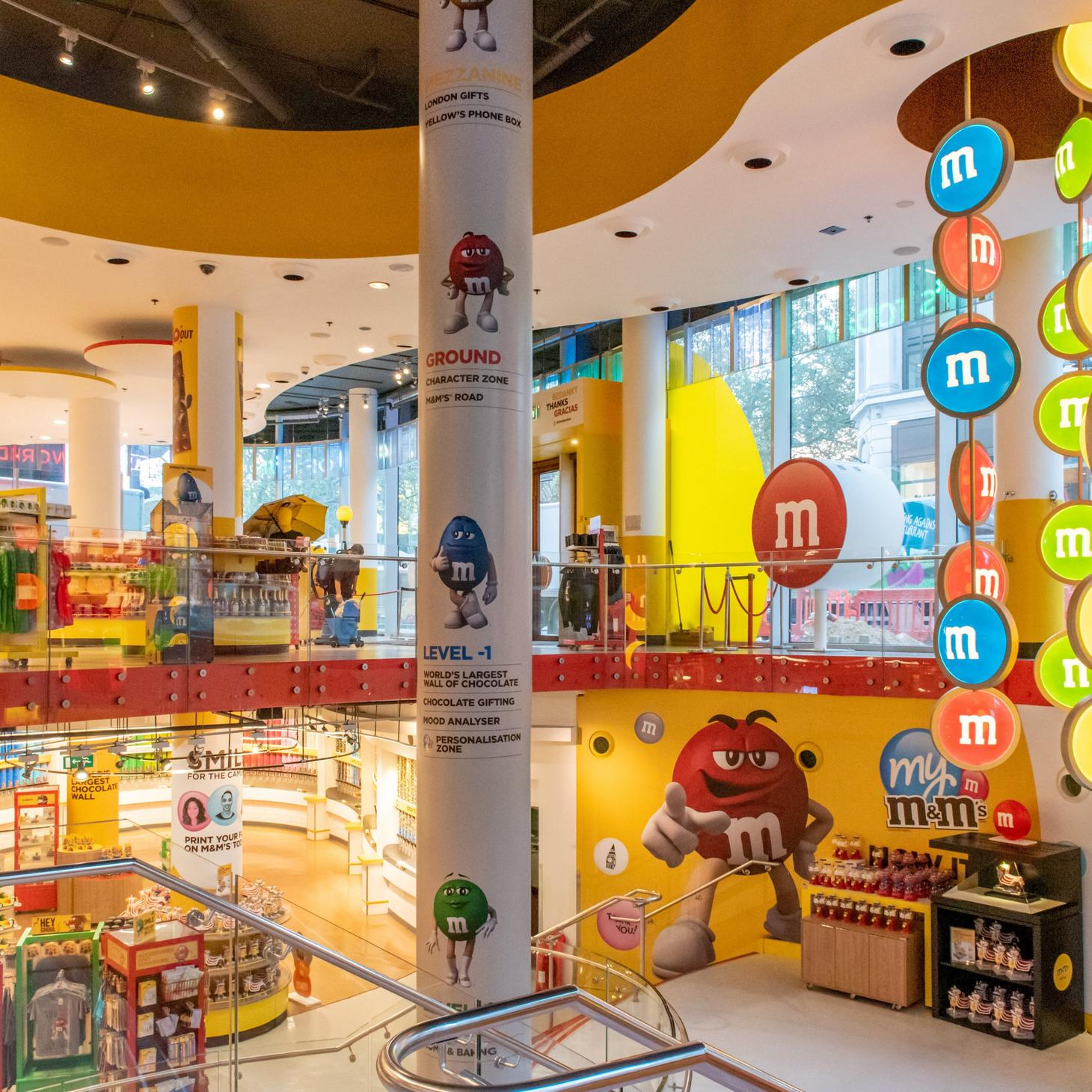 M&M'S London
In the heart of Leicester Square, M&M'S London is the world's largest candy store at 35,000 square feet spread over four insanely colourful, M&M'S-filled floors.
In addition to an extensive range of M&M'S chocolates and merchandise. M&M'S London is home to the world's biggest chocolate wall with over 100 M&M'S selections to choose from.
Looking for an even more personal touch? Guests can also print their faces on M&M'S Milk Chocolate Candies, so there's some colourful fun for everyone to bring home.