cookie dough cones
Edible vanilla cookie dough is scooped into mini ice cream cones for a fun and easy M&M'S treat.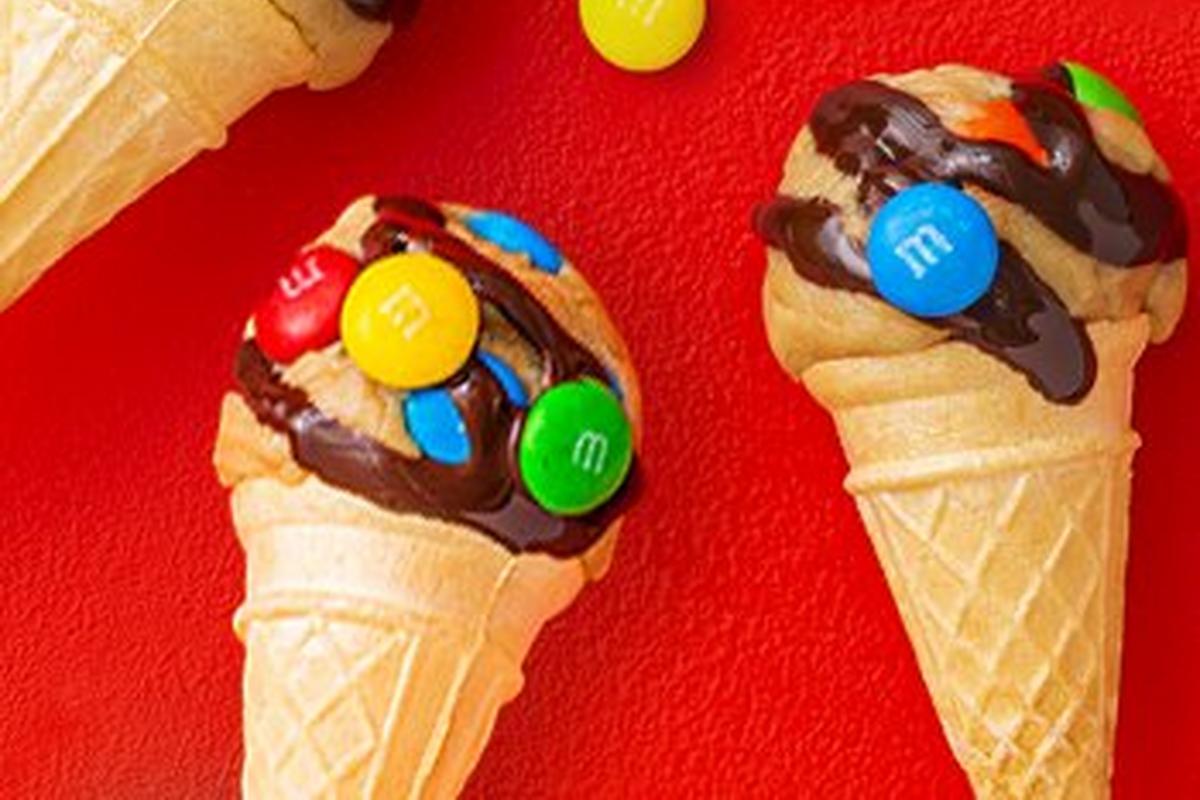 Recipe Ingredients:
1 cup all-purpose flour
1/3 cup unsalted butter, softened
1/4 cup packed brown sugar
1/4 tsp salt
1/4 cup low-fat milk
2 tsp vanilla extract
1/2 cup M&M'S Milk Chocolate (or your favorite flavor), divided
12 mini ice cream cones
2 tbsp chocolate sauce
Directions:
Prep Time: 20 minutes
Cook Time: 10 minutes (+ 15 minutes standing time)
Total Time: 45 minutes
Preheat oven to 350°F.
On parchment paper–lined baking sheet, spread flour evenly. Bake for 8 to 10 minutes or until lightly toasted. Let cool completely.
In medium bowl, using handheld electric mixer, beat together butter, brown sugar and salt until light and fluffy. Add toasted flour and beat until combined. Add milk and vanilla; beat until well combined. Fold in half the M&M'S chocolate candies.
Divide cookie dough evenly among 12 mini cones. Top each with drizzle of chocolate sauce. Sprinkle with remaining M&M'S.
Tip: Alternatively, substitute ice cream cones with mini pastry cups or muffin-shaped chocolate cups.