cookies and cream chip-dipped frozen bonbons
These sweet and salty frozen M&M'S® Ice Cream Bonbons are perfect for sharing all summer long.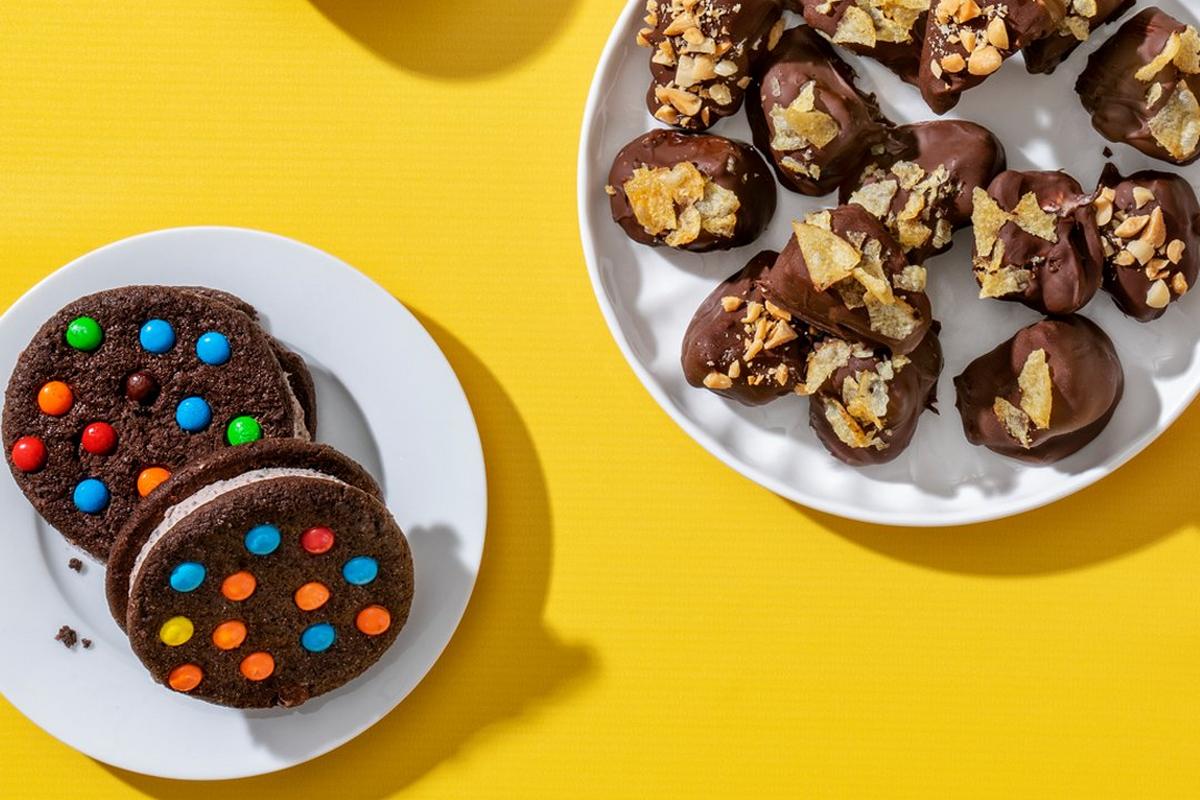 duration
1 hour 25 minutes
Recipe Ingredients:
3 M&M'S® Cookies & Cream Ice Cream Cookie Sandwiches
6 oz dark chocolate, chopped
1/4 cup crushed regular flavor potato chips
Directions:
Prep Time: 10 minutes
Cook Time: 5 minutes
Total Time: 15 minutes (+ 1 hour 10 minutes standing time)
Cut each M&M'S® Cookies & Cream Ice Cream Cookie Sandwich into 4 even pieces. Arrange on parchment paper–lined baking sheet, spacing evenly. Freeze for 30 to 60 minutes or until completely frozen and firm.
Meanwhile, arrange medium heat-safe bowl over medium saucepan of barely simmering water; add chocolate and heat for 4 to 5 minutes or until melted and smooth. Remove from heat and let cool to room temperature.

Using 2 forks, dip each ice cream sandwich quarter into melted chocolate, letting excess drip back into bowl. Return to baking sheet. Sprinkle tops with crushed potato chips, dividing evenly. Freeze until chocolate is hardened and set, about 30 minutes. Store in freezer until ready to serve.



Tips:

Substitute potato chips with your favorite salty snack: try crushed pretzel sticks, corn chips or salted peanuts.
Substitute dark chocolate with milk chocolate or white chocolate if preferred.