easter dirt cups
Both the young and the young at heart will adore these easy-to-assemble mini M&M'S® Easter parfait dirt cups.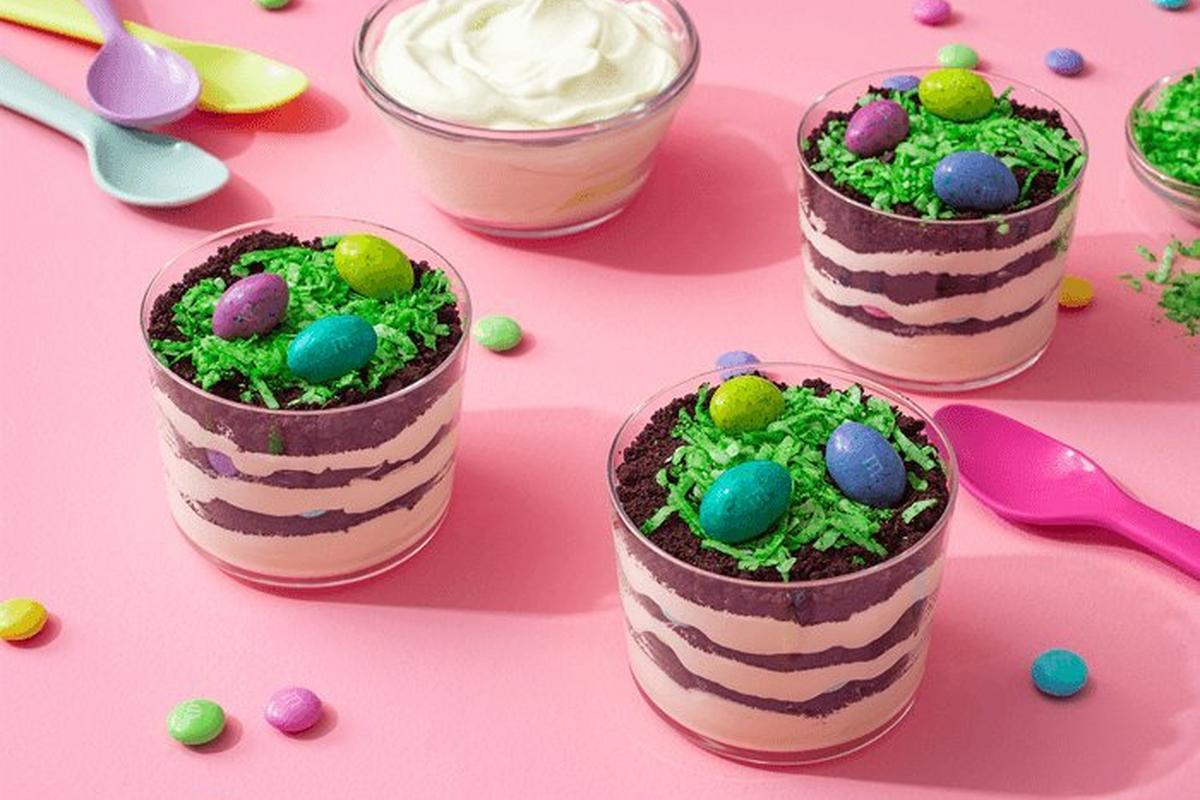 Recipe Ingredients:
1 pkg (3.4 oz) instant vanilla pudding
1 1/2 cups cold low-fat milk (for pudding mix)
1/2 cup whipped topping
1 cup chocolate cookie crumbs
3/4 cup M&M'S® Milk Chocolate Pastels
1/2 cup sweetened shredded coconut
6 to 8 drops green food coloring (approx.)
36 M&M'S® Peanut Butter Eggs
Directions:
Prep Time: 20 minutes
Cook Time: 15 minutes
Total Time: 35 minutes (+ 45 minutes standing time)
In medium bowl, prepare instant pudding with milk according to package directions. Fold in whipped topping.
Spoon 2 tbsp pudding mixture into bottom of each of 12 (4-oz) clear serving cups. Divide one-third chocolate cookie crumbs among cups, then one-third M&M'S® Milk Chocolate Pastels among cups. Repeat layers 2 more times. Refrigerate until ready to use.
In another medium bowl, toss together coconut and green food coloring until combined and mixture resembles strands of grass; add a drop more of green food coloring if needed.
Just before serving, top each dirt cup with coconut "grass" and M&M'S® Peanut Butter Eggs.
Tip: Substitute vanilla pudding with chocolate pudding if preferred.