easter fudge
Fun to make and fun to eat, this fudge, made with M&M'S, is the perfect Easter indulgence.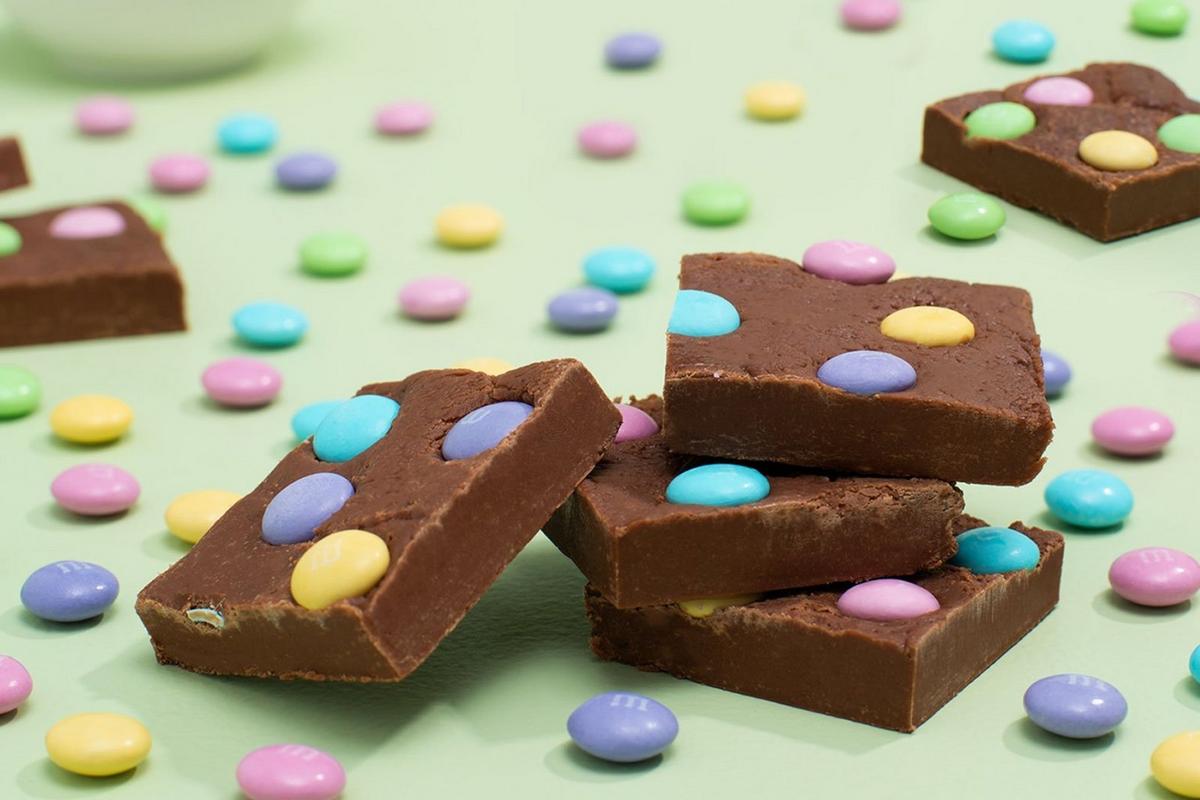 Recipe Ingredients:
1 cup granulated sugar
1/2 cup evaporated milk
4 tsp butter
1 1/2 cups mini marshmallows
1 cup semi-sweet chocolate chips
1 tsp vanilla extract
1/4 tsp salt
3/4 cup of your favorite M&M'S in pastel colors
Directions:
Grease 8-inch square baking pan; line with enough parchment paper to overhang edges. Set aside.
Combine sugar, evaporated milk and butter in heavy-bottomed saucepan set over medium heat; bring to boil, stirring constantly. Boil, stirring constantly, for 4 minutes; remove from heat.
Stir in marshmallows, chocolate chips, vanilla and salt. Stir vigorously for 1 minute or until marshmallows and chocolate are melted.
Pour mixture into prepared baking pan. Top with M&M'S Milk Chocolate in pastel colors. Refrigerate for 1 1/2 to 2 hours or until firm. Cut into 16 squares.