easter key lime bites
Sweet and tangy, these M&M'S Key Lime bites are the perfect mini Easter dessert.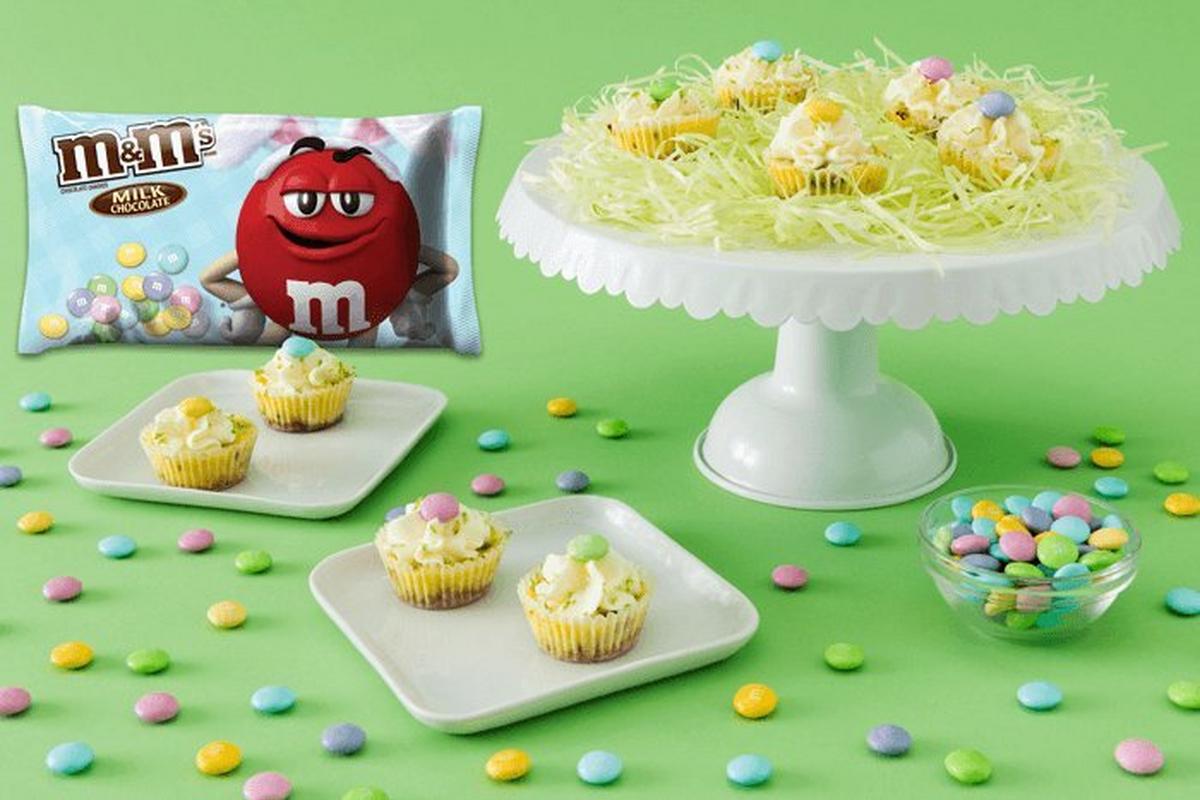 duration
3 hours 55 minutes
Recipe Ingredients:
1/2 cup M&M'S Key Lime Pie, divided
1/2 cup graham cracker crumbs
4 tsp granulated sugar
2 tbsp butter, melted
1/2 can (14 oz can) sweetened condensed milk
2 egg yolks
1/4 cup lime juice
2 tbsp lime zest, divided
1/2 cup 35% heavy cream
2 tbsp icing sugar
Directions:
Prep Time: 35minutes
Cook Time: 20minutes
Total Time: 55 minutes (+ 3 hours standing time)
Preheat oven to 350˚F. Chop half of the M&M'S Key Lime Pie; set aside. Line 12 mini muffin cups with foil liners. Spray liners with cooking spray; set aside.
Toss together graham crumbs and sugar; mix in melted butter until well combined. Divide mixture evenly among muffin cups, pressing into bottom of cups. Bake for 7 to 9 minutes or until toasted and lightly golden. Let cool completely.
Whisk together sweetened condensed milk and egg yolks until smooth and blended. Whisk in lime juice and 1/2 tbsp lime zest. Fold in chopped M&M'S Key Lime Pie. Spoon mixture evenly into mini muffin cups.
Bake for 8 to 10 minutes or until set. Let cool completely on rack. Cover and refrigerate for at least 2 hours or up to 12 hours.
Just before serving, whip cream with icing sugar until firm peaks start to form. Stir in 1/2 tbsp lime zest. Transfer to piping bag fitted with star tip.
Remove bites from muffin cups; remove foil liners. Pipe whipped cream over top. Garnish with remaining M&M'S Key Lime Pie and sprinkle of remaining lime zest.
Tip: Alternatively, swap cream cheese frosting for whipped cream if preferred.