easter snack mix
Perfect for munching during the Easter holidays, this fun M&M's snack mix is a sweet treat that's perfect for gift-giving too.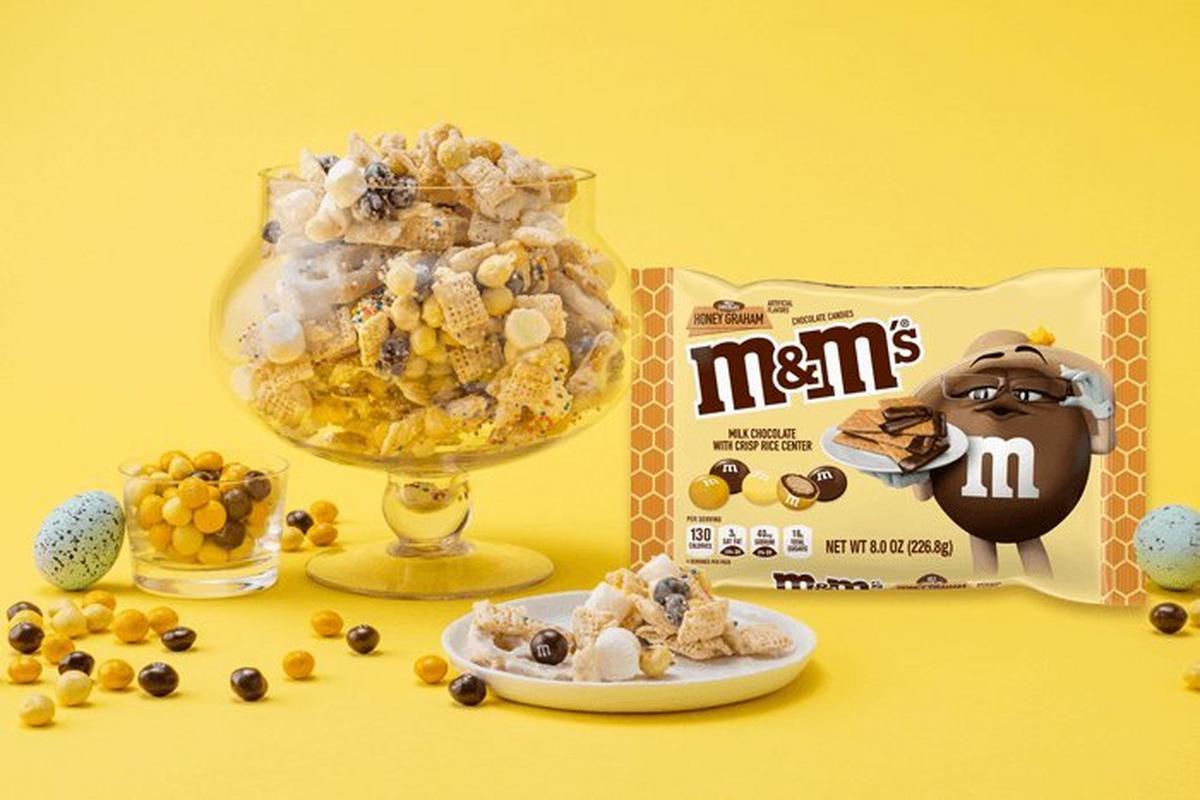 Recipe Ingredients:
2 cups Chex Cereal Plain
3/4 cup M&M'S Milk Chocolate Honey Graham, divided
3/4 cup mini yogurt-covered pretzels
1 cup mini marshmallows
4 oz white chocolate, melted
2 tsp Easter sprinkles
Directions:
Prep Time: 10 minutes
Cook Time: 5 minutes
Total Time: 15 minutes (+ 25 minutes standing time)
In large bowl, stir together cereal, 1/2 cup M&M'S Milk Chocolate Honey Graham, pretzels and mini marshmallows.
In small microwave-proof bowl, microwave white chocolate on HIGH for 1 to 2 minutes, stirring every 30 seconds, or until smooth and silky. Drizzle white chocolate over snack mix and toss until well coated.
Transfer to parchment paper–lined baking sheet and spread in an even layer. Top with remaining M&M'S Milk Chocolate Honey Graham and Easter sprinkles. Let stand for 25 to 30 minutes or until chocolate has hardened and set. Break into clusters to serve.
Tips:
Lightly grease large bowl before adding snack mix ingredients, to prevent chocolate-covered snack mix from sticking while transferring to baking sheet.
Substitute mini yogurt-covered pretzels with mini plain pretzels if preferred.