frozen banana pops
This fun and tasty frozen fruit pop makes a healthy sweet treat that both kids and adults will enjoy.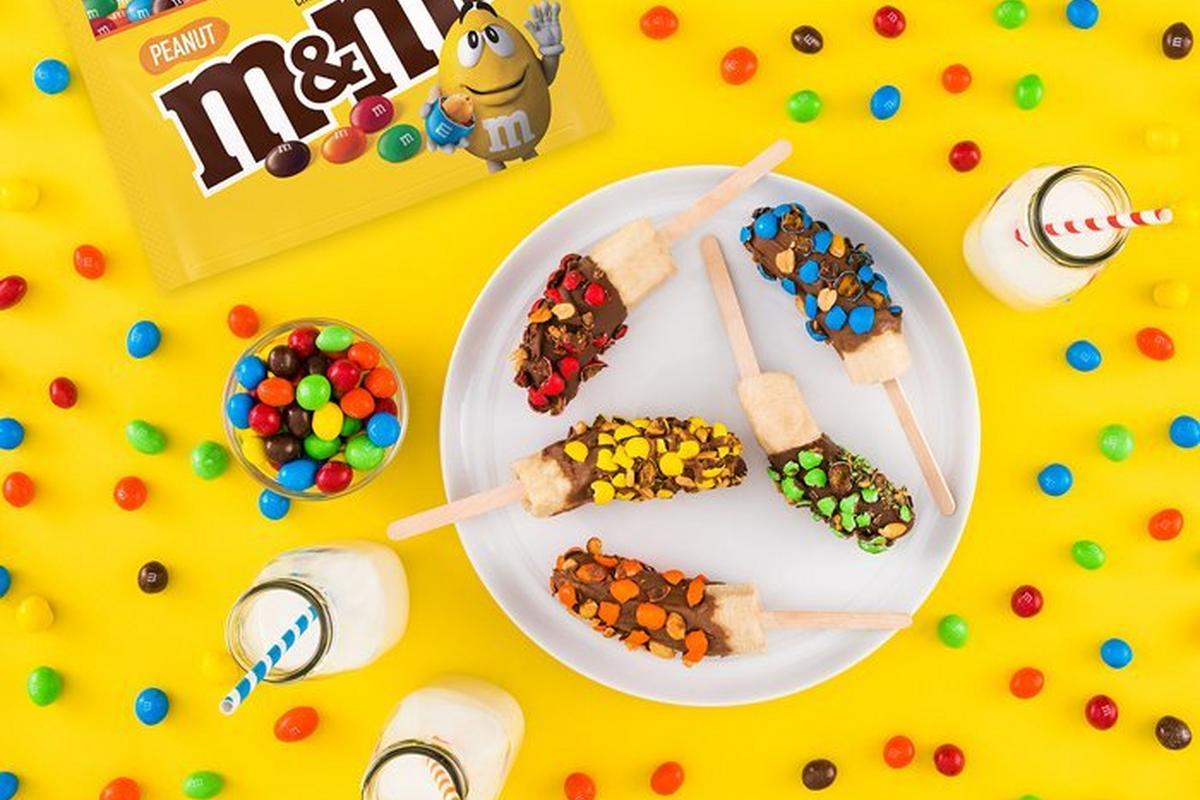 Recipe Ingredients:
1 cup M&M'S Peanut (6.5 oz)
10 oz milk chocolate, melted
6 small bananas, halved
12 craft sticks
Directions:
Prep Time: 20 minutes
Cook Time: 0 minutes
Total Time: 20 minutes (+ 35 minutes chilling time)
Skewer each banana half on craft stick. Place on parchment paper–lined baking tray. Freeze for 15 to 20 minutes or until well chilled.
Meanwhile, separate M&M'S Peanut by color; chop coarsely. Transfer each color of M&M'S Peanut to shallow dish; set aside.
Transfer melted chocolate to heatproof 1-cup measuring cup or mug.
Holding onto craft stick, dip each banana half into melted chocolate until coated. Let excess chocolate drip back into cup and roll in one color of chopped M&M'S peanuts. Return to parchment paper–lined baking sheet. Freeze for 10 to 15 minutes or until chocolate sets.

Store in airtight container for 2 to 3 days.



Tip: As a variation, substitute white, dark, ruby chocolate or butterscotch chocolate chips for milk chocolate ones.