M&M'S Holiday Gift Box Bundle
Need a statement gift? We've done the work, you just have to click and send. This impressive holiday gift box is filled to the brim with enough sweets to share. Our grandest seasonal gift makes it easy to treat friends, family, or clients to a delectable variety of holiday goodies.
This item is out of stock.
sku: 4010240729
Reasons to buy text and image
Orders over $49.00 ship free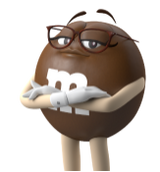 This large gift box will wow your lucky gift recipients the moment they tip open the lid and discover a thrilling variety of color, texture, and flavor. Three different M&M'S® candies varieties, festive gift packaging, and seasonal sweets from Life Savers®, Snickers®, and Twix® will provide plenty of treats to share. Our collectible 2023 M&M'S® character ornament will be a keepsake for years to come. The white-on-white, sleek branded gift box is topped with a green "happy holidays" decal making this gift an easy-to-impress chocolate holiday offering.


White branded gift box is 13 inches x 8 inches x 3 inches with a festive green "Happy Holidays" decal
Perfect ready-to-go chocolate holiday gift
Easy and fun large gift to send to friends, family, and clients
Ideal for
Format & content
Bundle Box: 13" x 8" x 3"
2023 Character Ornament: 1" D x 2.6" W x 3.4" H
Tree Gift Box: 6.25" L x 5.5" W x 1"H - Contains 6.6 oz (186g) of pre-designed M&M'S, about 7 servings of M&M'S milk chocolate candies.
M&M'S White Chocolate Toasty Vanilla: Contains one (1) 7.44-ounce bag of M&M'S Holiday White Chocolate Toasty Vanilla Christmas Candy. Each bag holds about 7 servings of your M&M'S candies, one serving is 1 oz (28g, about 16 pieces) of M&M'S.
M&M'S Mint Milk Chocolate Candy: Contains one (1) 9.2-ounce bag of M&M'S Holiday Mint Chocolate Christmas Candy. Each bag holds about 9 servings of your M&M'S candies, one serving is 1 oz (28g, about 16 pieces) of M&M'S.
M&M'S Milk Chocolate Holiday Cane: Each cane contains 3 oz of green and red M&M'S milk chocolate candies. Each cane holds about 3 servings of your M&M'S candies, one serving is 1 oz (28g/about 30 pieces) of M&M'S.
Snickers Tree: 1.1 oz (31.2g), 1 serving
Twix Santa: 1.1 oz (30.1g), 1 serving
Life Savers Gummies: 7 oz (195.4g), 7 servings per box