ice cream sandwich board
With fluffy cream cheese dip, ice cream sandwiches and seasonal fruit, this M&M'S Ice Cream Sandwich snack board is perfect for sharing all summer long.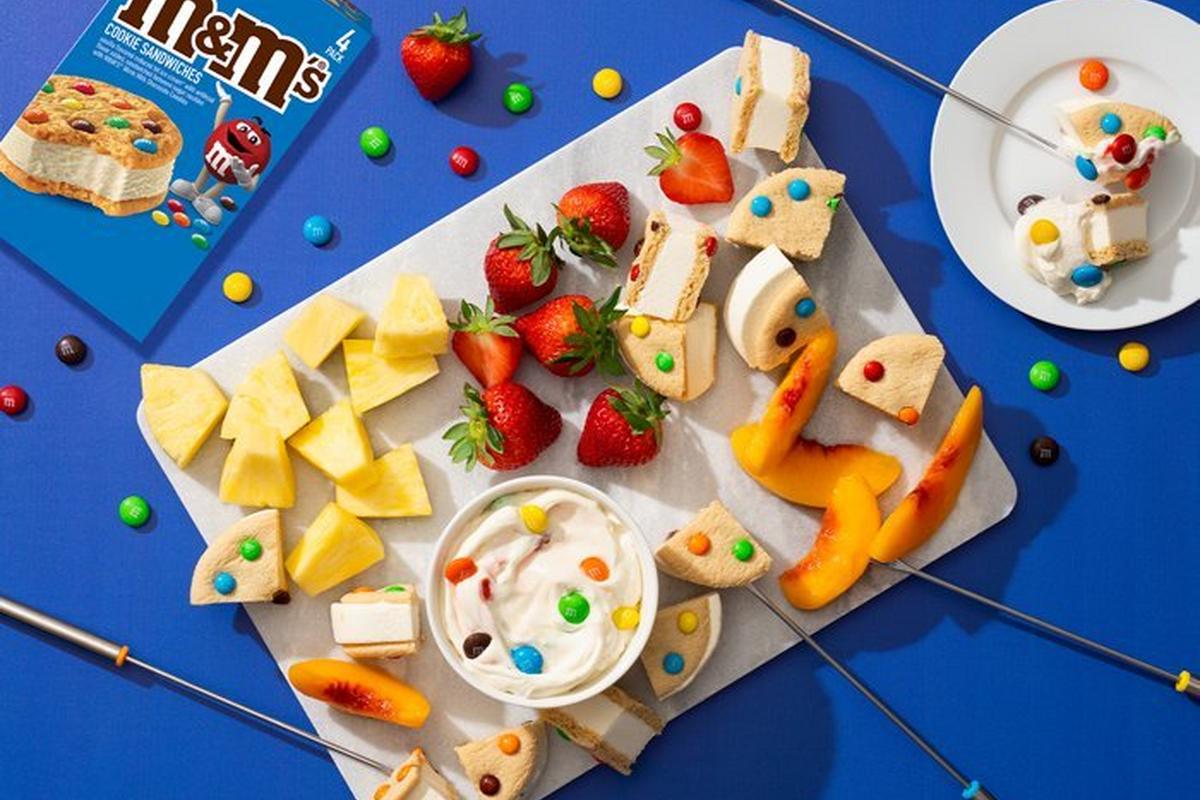 Recipe Ingredients:
1/2 cup low-fat cream cheese
1/2 cup marshmallow fluff
1/2 cup whipped topping
1 tsp vanilla extract
1/3 cup M&M'S Milk Chocolate
1 pkg (4-pack) M&M'S Vanilla Ice Cream Cookie Sandwiches
12 strawberries
1 cup chopped pineapple
1 peach, pitted and sliced
Directions:
Prep Time: 10 minutes
Cook Time: 0 minutes
Total Time: 10 minutes
In medium bowl, using electric hand mixer, beat together cream cheese, marshmallow fluff, whipped topping and vanilla until smooth and blended. Stir in M&M'S Milk Chocolate and transfer to serving bowl.
Cut each M&M'S Vanilla Ice Cream Cookie Sandwich into quarters.

Serve dip with cookie sandwiches, strawberries, pineapple and peach slices.



Tips:

Serve with toothpicks or fun cocktail skewers.
Serve snack board all year long, substituting with your favorite seasonal fruit.