peanut butter minis and banana frozen yogurt cups
With the crowd-pleasing flavors of peanut butter and banana, these simple mini frozen yogurt cups are perfect for a summertime treat and will appeal to both the young and young at heart.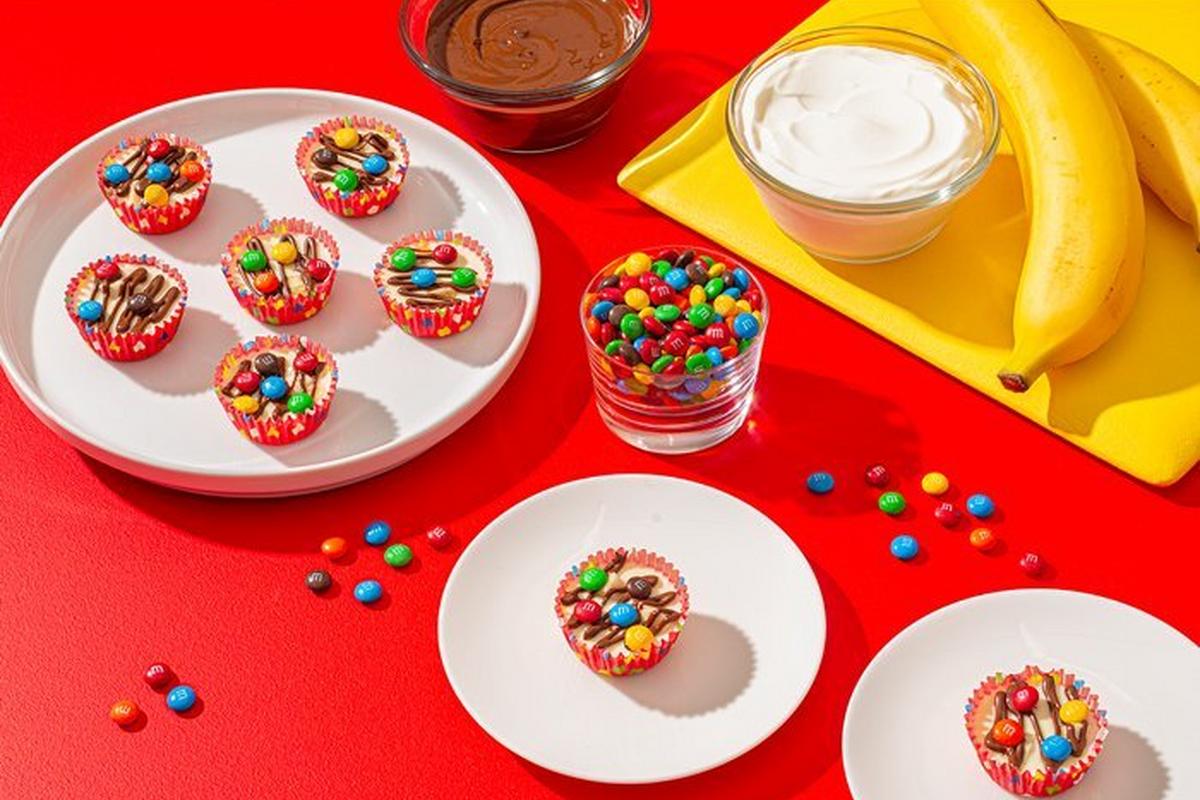 duration
1 hour 25 minutes
Recipe Ingredients:
1 cup low-fat vanilla Greek yogurt
1/2 large banana, finely chopped
1/2 cup M&M'S® Peanut Butter Minis, divided
1/4 cup semisweet chocolate chips, melted
Directions:
Prep Time: 10 minutes
Cook Time: 0 minutes
Total Time: 10 minutes (+ 1 hour 15 minutes standing time)
Line 12 mini muffin cups with paper liners. Spoon yogurt evenly into prepared cups. Top with banana and half the M&M'S® Peanut Butter Minis, dividing evenly. Freeze for 1 to 2 hours or until frozen and set.

Drizzle with melted chocolate and top with remaining M&M'S. Freeze for 10 to 15 minutes or until chocolate is hardened and set. Serve immediately or freeze in airtight container for up to 1 week.




Tip: Alternatively, use silicon mini muffin cups if preferred.