treat yourself and our planet!
M&M'S in commercially compostable packaging is one small step in our path to help care for our planet.​ Our new compostable packaging is sourced primarily from plants and after collection in a commercial compost bin will be turned to compost which is used to grow new plants.
packaging

sourced primarily from plants

same taste

now with less waste
available for a limited time!
brand new M&M'S compostable packs
same great taste, now with less waste!
Enjoy M&M'S Milk Chocolate or Peanut Chocolate Candy, in NEW compostable packs. This Earth-friendly packaging is filled with classic bite size M&M'S candy. With packaging materials sourced primarily from plants, after collection in a commercial compost bin, these M&M'S candy bags will be turned to compost which is used to grow new plants!
your opinion matters, take our brief survey!
Thank you for taking the time to learn about this packaging and our sustainability mission.
click to share your opinion
your questions answered!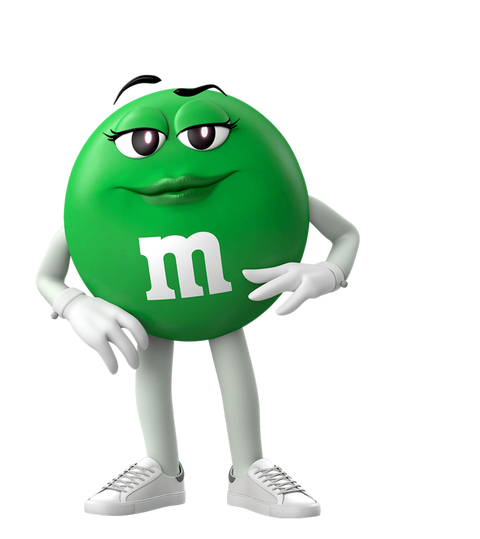 Compostable packaging is a type of sustainable packaging. It is made of materials that are tested to break down in most commercial compost environments, turning into compost which is used to grow new plants. By using compostable packaging, we can divert packaging and food scraps waste from going to landfills. 
Please dispose of the pack in the 'commercial compost' bin wherever they are available and packaging is accepted.  Compost bins are often used to collect food scraps and other natural materials like grass clippings and soiled paper. Check with your local municipality if there is a commercial facility near you that accepts compostable packaging or click **
here
** to find a composter.  If you do not have access to this option, this bag should be discarded in the garbage; it cannot be recycled. 
Commercially compostable means the packaging requires a professionally managed composting operation to break down. These packages have not been certified to break down fully or quickly in a backyard home compost, which has less aggressive conditions, and it cannot be recycled. 
This packaging is made of two key components:
a bio-plastic film which contains about 50% plant material, and

cellulose which is an organic compound found in many fruits, vegetables, and plants. The cellulose in this packaging is made from high purity wood pulp.
When our packaging is properly collected in a commercial compost bin and processed in a commercial facility, it will break down alongside food scraps and yard trimmings into natural components that generate compost material, which can be used to grow new plants. By sending the packaging to the compost facility, this packaging reduces waste to landfills. The packaging is made with materials sourced from plants, which are renewable. 
This packaging is certified to decompose in a commercial facility in less than 90 days. 
The
Biodegradable Products Institute (BPI)
is an independent organization that provides technically and scientifically credible certifications for materials that biodegrade in biologically active environments. Our M&M'S compostable packaging is certified by BPI to meet the American Society of Testing Materials ASTM D6400 standards for compostability.   
Quality and food safety are our top priority. The M&M'S® chocolate candies are the same as in our original packaging. The commercially compostable packaging material is safe and approved by the U.S. Food and Drug Administration. It has been tested to ensure the product quality is maintained through our best before date printed on the package.
We have launched this as a pilot in select markets, focusing on cities where there is residential and commercial access to industrial compost facilities. This gives our packaging the best chance of reaching its intended destination to be processed into compost. We will learn from the pilot to determine future expansion plans. 
While we hope this new packaging will be successfully composted, there are still advantages even when it doesn't reach the composting facility. It is made with renewable materials that are sourced from plants and is building awareness of composting as a recovery option as compost access becomes more available. BPI certification also assures that PFAS and other chemicals are not used in the packaging. 
what else are we doing?
This is an important step in how Mars is reimagining and redesigning our packaging with the goal of 100% of our packaging being reusable, recyclable or compostable.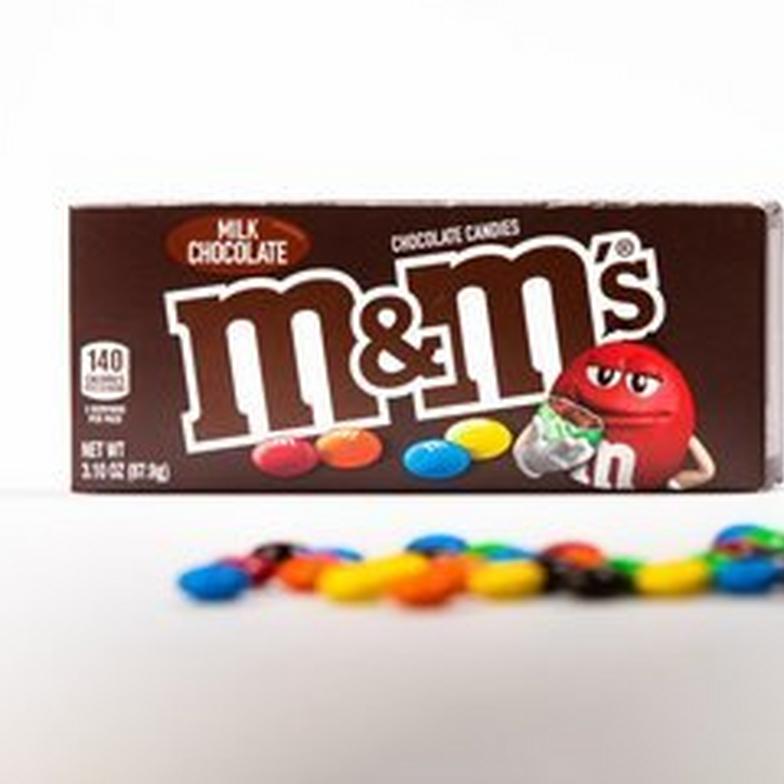 reducing plastic
M&M'S has removed 98 tons of plastic from M&M'S Theater Boxes making the boxes 100% recyclable.
learn more here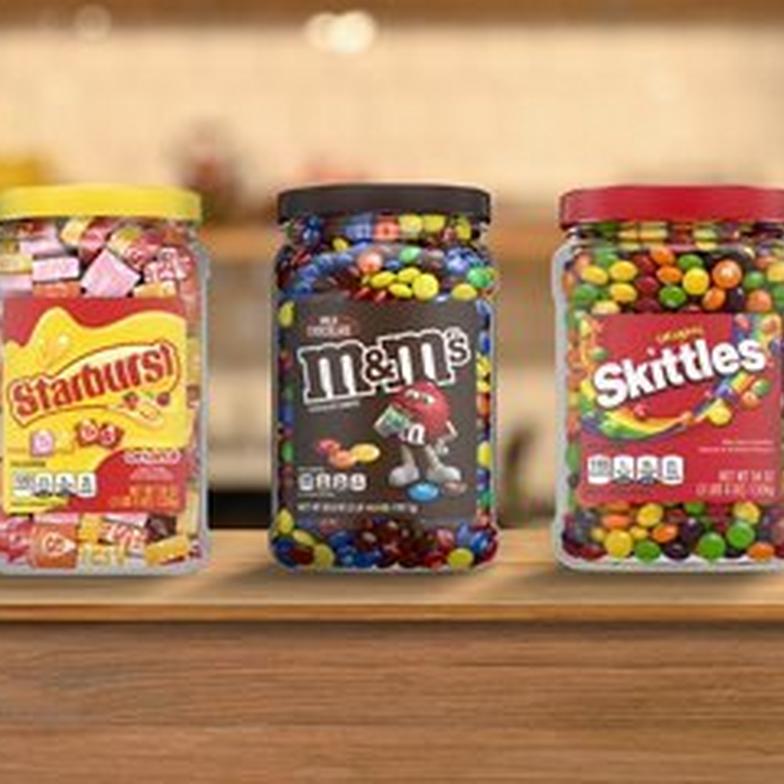 increasing recycled content
M&M'S, STARBURST and SKITTLES Club Jars now with 15% recycled content
learn more here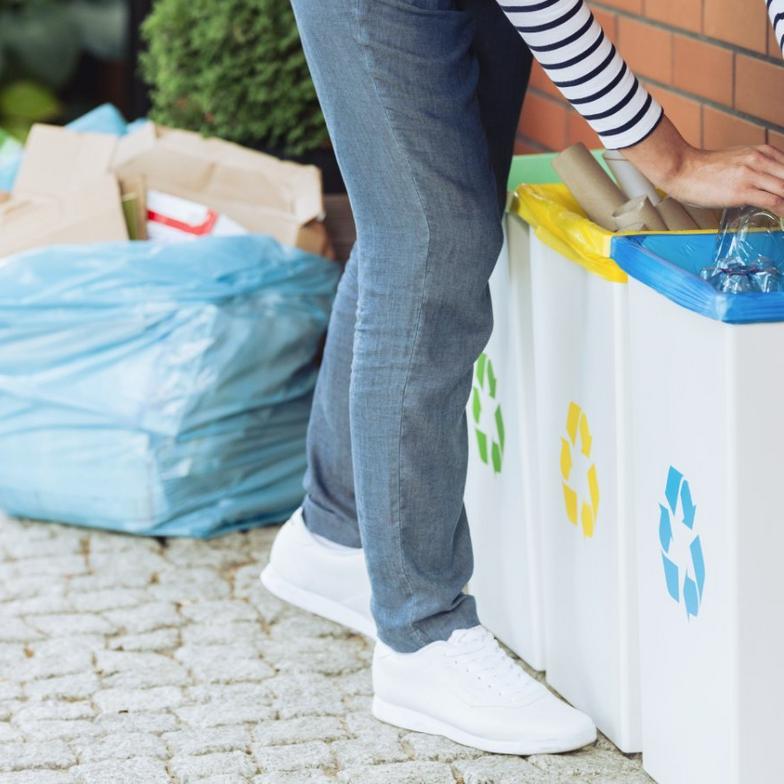 contributing to a circular economy
Packaging waste doesn't align with our vision for a world where the planet is healthy. There is no sustainable product without sustainable packaging which is why Mars Incorporated is investing hundreds of millions of dollars to redesign over 12,000 packaging types across our portfolio.
learn more here