FAQ's
your questions answered!
general questions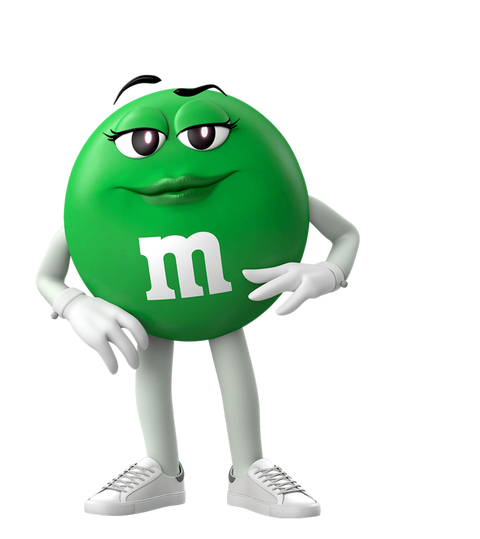 Please contact us via email at
[email protected]
. Call or text 1-888-696-6788 or even chat with us Monday – Friday 9AM-5:30PM ET. If emailing, we will respond within 24 - 48 business hours
Custom printed M&M'S Milk Chocolate Candies are made in facilities that also process peanuts so all packages and party favors are labeled "May Contain Peanuts".
Yes! M&M'S Milk Chocolate Candies that are produced and sold in the United States are kosher.
M&M'S can be stored in the shipping container until you deliver them to a lucky recipient, serve them at a party, or eat them yourself!
M&M'S don't love extreme temperatures or refrigerators. Ideally, store them between 65 and 75 degrees F.
personalization questions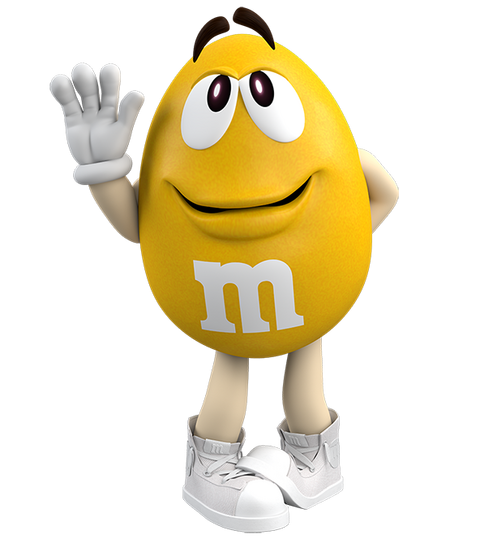 We love ALL the colors. But do you know what we love even more? Good quality and your satisfaction. So, to make sure the printing shows up and the quality on your customized M&M'S is great, you can personalize 19 out of our 24 colors, (aqua, blue, cream, dark green, dark pink, electric green, dark yellow, green, light blue, light purple, pearl, platinum, light pink, orange, red, silver, teal, white, and yellow).
Inclusion is the name of our game so feel free to include the other five colors in your mix (black, dark blue, maroon, purple & brown). They can be blended with your order but cannot be personalized.
Custom printed messages, faces, & logos are printed in black ink and the "m" is printed in light gray. We're going to let you in on a secret. The two different sides are printed with two different magic candy printing machines and each has it's own unique edible ink.
Yes! The ink in our magic candy printing machine is made from all food-grade ingredients. And, all equipment, packaging, and methods meet our high standards of food safety purity, and quality. Consider the 'm' on every piece of candy our promise to you.
Yes, there is always an "m" on one side of each piece of candy. Consider the "m" our stamp of quality, a promise of deliciousness, and an invitation for everyone to have some fun. It's what sets us apart.
You can print ALMOST anything on your candy. Because M&M'S delivers fun for all, we have a few guardrails to be sure we don't leave a bad taste in anyone's mouth.
Each candy can be printed with up to 2 lines of text with a maximum of 9 characters per line. You can print up to 4 different messages in the same order for the same cost. A few rules to keep it fun and tasteful:
Please don't use objectionable words and phrases. No obscenities or inappropriate images.

Custom Printed M&M'S are for personal use only. That means no images or names that belong to a business, product, celebrity, specific sports teams, major events, landmarks, or schools or institutions.

We take great pride in the history of M&M'S products, so the only single letter we print on our candy is the letter "m".

To avoid any confusion and keep everyone safe, we will not print any reference to drugs or prescription items, especially those that are in pill or capsule form.
Each order is reviewed after submission and an email will be sent back to you if one or more of the rules are not followed and you will be asked to update your order. If you do not update your order, it will be delayed, and ultimately canceled if there is no response.
Our magic candy printing machine doesn't know how to discriminate one color from another! So, when printing messages on M&M'S Chocolate candies, we evenly distribute the messages or graphics throughout all of the colors within your order. You can't specify that one message or graphic remain on one color only.
We can print one message per color by entering separate orders with one message and one color per order. Each separate order will still require a minimum purchase per order.
Customized M&M'S don't like the heat of the oven. We don't recommend baking with them as it will distort or erase your personalized message or designs. However, you can use them for decoration on baked and cooled cookies or cakes. They also love to be mixed into popcorn or snack mixes. Follow us on Pinterest and Instagram or Like us on Facebook for ideas.
Currently, our magic candy printing machine only works on M&M'S Milk Chocolate Candies. You can order Peanut M&M'S and other fun flavors on our website.
ordering & modifications & returns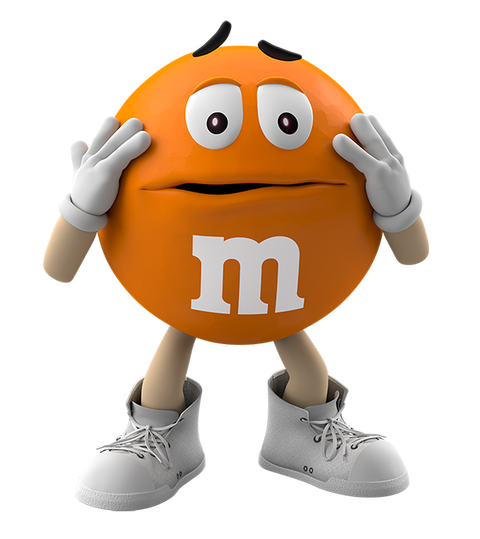 Unfortunately, once your order is placed, due to the special care that goes into creating your order, we are unable to cancel it. This is to ensure we meet the quality and service expectations you expect from M&M'S. Because of our speedy process, cancellations and modifications are not accepted once your order is submitted. Whatever your change of circumstances, we hope that someone will be able to enjoy your M&M'S!
M&M'S accepts the following forms of payments through our secure system:
Visa

MasterCard

Discover

American Express

Paypal
M&M'S charges your credit card when your order is shipped. However, at the time you place your order and enter your credit card, we pre-authorize for the amount of the items you've ordered plus applicable shipping fees and sales tax with your credit or debit card issuer. This may have an impact on your account balance. If you need additional information on card authorizations and charges, call the customer service phone number on the back of your card. We are more chocolate experts, they are more money people.
Yes, we accept debit cards as a form of payment. However, please note that we authorize debit cards and credit cards at the point of sale but we do not charge your card until your order has shipped. This can be mistaken for double billing and may impact your available balance. Each financial institution is different. Please refer to the issuing bank of your debit card for their specific authorization processes. We are more chocolate experts, they are more money people.
For starters, double check that the billing address that you entered matches the billing address for the credit or debit card that you're using. To protect you and our customers, we partner with banks for address verification and if they don't match exactly, the card may not be authorized for payment. If the billing addresses match and you are still having issues, please text or call our Customer Care Team at 1-888-696-6788, Mon - Fri, 9am - 5:30pm, ET.
There are a few things to double check if your promotion code isn't working. Some items are not eligible for promotions, such as clearance items and other specialty products. You can find promotion details at the top of the home page.
Only one promotion code can be used per order. Double check your code and type it into the Coupon Code field found on the shopping cart page or in the Coupon Code field found on the billing page at checkout.
If you need further assistance, please text or call our Customer Care Team at 1-888-696-6788, Mon - Fri, 9am - 5:30pm, ET.
Enter your promotion into the Coupon Code field found on your shopping cart page or in the Coupon Code field found on the billing page of checkout. Please note that only one promotion can be used per order and exclusions may apply.
No worries, we can help you with that. Please contact us by email at
[email protected]
or text/call our Customer Care Team at 1-888-696-6788, Mon - Fri, 9am - 5:30pm, ET within 5 days of placing your order with your order number and the promo code.
Incorrect billing addresses may cause issues during check out when the cardholder information doesn't match the mailing address where your credit card statements are sent.
Aside from this security check, once an order is placed and an order confirmation e-mail is sent, an incorrect billing address causes no problems.
Unfortunately, once your order is placed, we are unable to make any changes to the shipping addresses.
Please make sure the shipping address is correct before submitting your order.
We are also unable to cancel the order after it is placed as per above.
We only deliver bad news when we can follow with good news. Unfortunately, we do not offer future delivery dates. We've developed an extremely streamlined and efficient production process, which enables us to deliver a lot of candy to a lot of people. In order to stick to our deliver promises, we will deliver your product at the estimated time on our website when you place your order.
Ready for the good news? M&M'S Chocolate Candies will last for nearly a year so you can order now and save your personalized creation for a future event. However, always refer to the Best Before Date on your specific package to ensure it is consumed at peak quality. Simply remove the candies from their original box, keep them in their sealed bag, store them at room temperature (between 65–75°F, do not refrigerate), and keep them out of direct sunlight.
M&M'S is not responsible for misspellings or other personalization errors once you have approved the personalized item on your order. We will not refund consumer spelling errors.
M&M'S looks at all orders placed with personalization.
If we think the personalization contains an offensive name or word, is trademarked or if the image would not print to our standards, we may have to cancel the order.
We will make several attempts to reach you prior to cancelling.
If you would still like the product, please place a new order.
Food items and personalized items purchased at mms.com are not eligible for returns and nonrefundable. There are exceptions.
See our Return Policy.
Know what we love even more than fun? Your satisfaction. If anything was less than perfect due to damage or a quality issue, please text or call our Customer Care Team at 1-888-696-6788, Mon-Fri, 9am-5:30pm ET within 30 days. We want to ensure you leave with a smile on your face.
shipping & tracking questions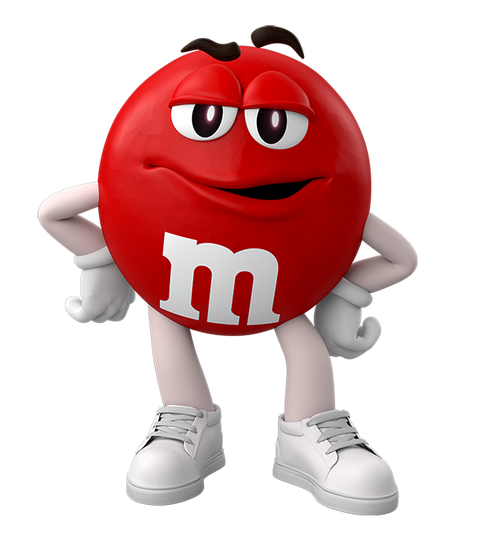 Yes! There are 2 options and because some situations are unique, there are some exceptions. Read more below or if you would rather talk to a person, text or call our Customer Care Team at 1-888-696-6788 with questions:
Orders up to $500:
Standard: Arrives within 5-7 business days from the date you place the order & costs $9.99 (or free if you order over $49)

Express: Arrives in 1-2 business days from the date you place the order & costs $29.99. For AK and HI, read below.
Orders over $500:
Standard: Arrives within 5-7 business days & costs 7.5% of your order total. Hate math? Contact us for help.
Alaska, Hawaii, and International: If you are an M&M'S lover in AK and HI, unfortunately we can't use Standard Shipping (it's too far from our candy factory to travel via truck) so we must charge an Express rate which is an additional $20 (which means your package gets a fancy plane ride). At this time, we don't ship to Canada.
Shipping timelines will be extended if your order is held up for any reason such as a trademarked image on personalized M&M'S or payment issues. Our Customer Care Team will reach out to you in this situation. If you don't hear from us, your sweet treats are on track. Be sure your contact information on the order is correct so we can get your M&M'S in your hands as quickly as possible.
Because M&M'S are perishable, we don't ship them over weekends for Monday delivery. Saturday and Sunday deliveries are limited to FedEx service capabilities. Please text or call our Customer Care team at 1-888-696-6788 if you have any questions.
Most orders are processed within 3 - 5 business days of placing your order (custom packaging times may vary). For time-sensitive deliveries, please keep in mind that Ground Delivery does not offer a guaranteed delivery date, and we highly recommend selecting Expedited.
To ensure product quality and freshness, we do not ship on Fridays during warmer months or to warmer climates.
We are sort of crazy about quality. So, we take great care in packing and shipping M&M'S and don't recommend reshipping them. You can always choose a different shipping destination at checkout and can have your order delivered at the location of your event. Be sure to make arrangements with someone at the venue so that your M&M'S are stored safely!
We ship all packages via FedEx Ground unless otherwise specified for Expedited delivery.
At this time, we are unable to ship to multiple addresses. We are working on adding that feature in the future.
For business customers, please work with your Business Specialist to discuss options for multiple address shipping.
We do not ship to PO Boxes, APO/FPO addresses.
Additional charges apply for shipping to Alaska or Hawaii.
Currently, we are not able to fulfill orders outside of the United States.
Once your order has been shipped, you will receive a confirmation e-mail with your FedEx tracking number. Please allow 24-48 hours for this number to become active. Tracking numbers are sent by e-mail automatically after your order has shipped.
We are not able to sell this product to customers in Vermont at this time, because our packaging does not yet comply with a new state law that went into effect on 7/1/2023. We are working quickly on updating our packaging to meet these new regulations and resume shipments to Vermont as soon as possible.
corporate gifting & business orders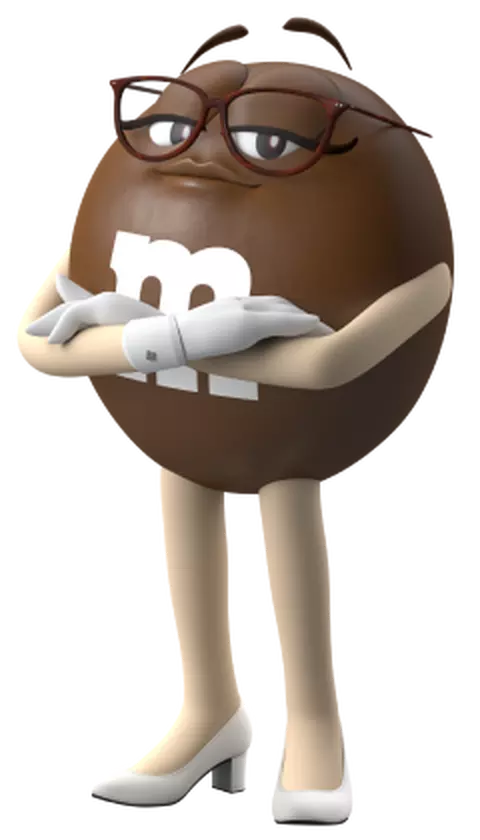 Yes! We'd love to showcase your brand on our candy. Though we're all about the fun, we can also be "all business" when needed. Click over to the business section of our website, where you can upload your business logo to be placed on your customized M&M'S.
Keep in mind that all logos are printed in black on small M&M'S candies so consider any necessary modifications to your logo before uploading the graphics (i.e small text or taglines).
Have more questions? Like to communicate with humans? Reach out to our Business Solutions Specialists via text or call us for a consultation at 1-866-290-6854, Mon-Fri, 9am-5:30pm ET.
You will see your estimated delivery date at checkout when you choose your delivery preference.
If you have a specific event date for your business order please chat with one of our Business Solutions Specialists. You can text or call us at 1-866-290-6854, Mon-Fri, 9am-5:30pm ET.
Yes! We have some packaging and gift options that can feature your brand or artwork. Our Business Solutions Specialists would love to chat with you to discuss your options and help you design the best gift to treat your clients or party favors to wow the crowd. You can text or call us at 1-866-290-6854, Mon-Fri, 9am-5:30pm ET.